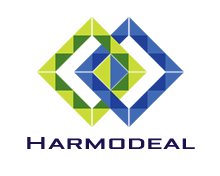 « We help you achieving the perfect deal! »
Consulting in Negotiation
Trade terms optimization
Strategies & tactics
Commercial teams coaching
Mediation Judicial & Conventional
Commercial Mediation
Social Mediation
Consummer Mediation
Sales & Negotiation Training
Sales technics and persuasive selling
Negociation technics and conflict resolution
Sales force management and soft skills development

Delphine Allouche
Attorney at law
Adapting your communication style to your interlocutor's profile to capture his or her attention or even better, to present with impact and be convincing, is not a topic you learn at school. Yet there are many professions where this "secret weapon" makes a difference. I discovered the "magic formulas" thanks to Eric De Cozar's training.
Eric's experience, his teaching methods, his kindness and openness are aimed to serve our progress: Thank you HARMODEAL!

Anne Catherine Rosenblatt
CEO Subteno
Last Tuesday I grew up suddenly! Through the negotiation training of Harmodeal, I understood how to behave in front of my clients and how to create value through negotiation. A win-win process that no longer makes me see this moment in a negative way!
I highly recommend Eric De Cozar, a professional expert in his field and extremely pedagogue!
Novice or experienced in sales or negotiation, we all must learn from him!

Sybille Bellamy Brown
CEO Araxes
I was unexperimented in sales and trade, but Eric provided me with me a method and gave some arguments/tips to improve my ability to engage and convince my customers.
His very human approach and attention helps adapting the technics to every personality. Putting it into practice through exercises makes training concrete.
Now I feel better equipped to understand my interlocutors, to lead a commercial conversation, to approach the pricing discussion with serenity.
Eric's energy as well as his kindness and his permanent support are all strengths in this training.
I can only recommend his know-how that he adapts to each of our profiles and business structures, his generosity in teaching and his commitment to our companies.

Julien Bodin
Coach
Despite several years of experience in customer prospection, sales, negotiation and overall trade relationship, I felt the need to move to an even higher stage. In a dense, exciting training session, Eric shared his knowledge, adapted to the participants specific demands, to the needs of every participant and made us progress at our best. He was full of energy, genuinely interested in people and is a great professional.
If your business takes you to the sale or negotiation, I can only recommend that you boost your skills by calling to Eric, whether you are a novice or already experienced.

Pascal Chauvin
CEO of communication agency Xyloon
Mr De Cozar not only train on negotiation, he also gives all the good practices to achieve a valuable deal for both parties, which creates a healthy and collaborative work environment.
His training is pragmatic and actionable immediately.
I recommend Mr De Cozar's training as much for the owners of small businesses as for the Key account managers in large companies.
Xavier Payet
Principal at Alpha Associes
Eric is a highly experienced professional in the field of negotiation." He has been able to share with our team tools and techniques adapted to our business as investors.
The sessions were valuable and were based on both theoretical elements, but also on situations that we had encountered in our professional life.
The content has been adapted all along the sessions to fit with our needs.
I highly recommend Harmodeal to progress in terms of negotiation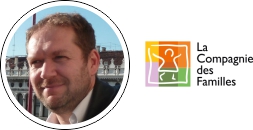 Laurent David
foundeur of La compagnie des Familles
I have just called on Eric De Cozar for a technical sales training with agency managers at "La compagnie des familles".
I appreciated the professionalism and flexibility of Eric in the development of the training program.
During these two days he was able to listen the participants' expectations, adapt to their personality and to understand the specificities of our profession. The participants were really satisfied, both by the content as well as by the form. The alternation of academic presentation and situational time allowed them to appreciate the impact of the techniques exposed.
We will reiterate this experience with other network agencies.
Traduit du Francais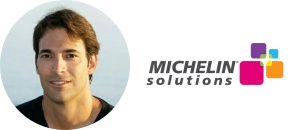 Alvaro Burgos
Key Account Manager en Michelin solutions
Thank you Eric ! It has been great to spend a couple of days with such an experienced salesman. Many thanks for the tips about negotiation technics!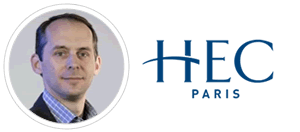 Thomas D. MISSLIN
Reference given as :Alumni Relations Manager – HEC Paris Executive Education Corporate
I have known Eric for 3+ years now, first as an HEC EMBA participant and then as an active alumnus within the HEC alumni community. It is a pleasure for me to endorse him today in his capacity as instructor in the field of business negotiation. Eric has come in several times in 2010-11 to train groups of HEC alumni on this subject which he has a masterly command of on account of his significant relevant business experience. Feedback on his performance has been consistently in the top 10% with outstanding marks on value, innovative teaching approach, interaction, and workshop creativity. I have enjoyed working with Eric very much. He is a steady, reliable business partner to deal with, and I can recommend him without reservation.

Alon Rozen
Dean, Professor, innovation/business model/wine
Eric was a guest speaker for the Program in Management for Paris "grandes ecoles" doctoral students. He shared his considerable professional experience in relation to negotiations in the retail sector including the responses he has developed over the years to those who negotiate "dirty" or use various tricks, manipulations and/or psychological pressure. His natural speaking style allows him to transfer his messages and philosophy quite easily and his experience allows him to tie theory to practical situations from various angles. I am happy to recommend Eric as a guest speaker/lecturer and hope he will accept future invitations to come back to speak to participants in our other programs as well.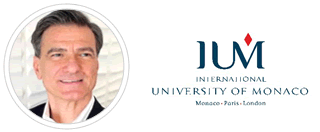 Luca Signoretti
Marketing Strategist and Consultant/ University Lecturer/ MBA

I've had the pleasure of knowing Eric for several years now and I've had the opportunity to appreciate him as a seasoned professional as well as a person. Eric is one of the best international negotiator and business strategist I've ever met in my professional life. He is very passionate about his job and, whenever possible, he jumps on the opportunity to share this knowledge with other professionals during seminaries or by publishing a book, something he does with a clear ability to transform complex topics in very simple and easy to understand concepts. I was personally able to witness that when I invited him, as a guest speaker, for one of my marketing course at the IUM University in Monaco. He was able to capture students' interest and full attention for as long as an hour and a half, something undergraduates are not normally used to. Finally, as a person, Eric is personable, open-minded person and with strong capacity for empathy that makes interacting with him a real pleasure!

Silvio Heimann
EMEA Sales Development VP, Kimberly-Clark
Eric was fantastic sharing his extensive Sales and Commercial experience with a group of senior Kimberly Clark sales executives. We were all fascinated by the multiple examples he provided us with. The group's consensus was that was time well invested as we learned useful tips on negotiation and, more importantly, how to build win-win commercial partnerships. Many thanks Eric!
We operate internationally, in French and English.